mconnect Player는  IP 네트워크 환경을 지원하는 미디어 플레이어 앱입니다.
mconnect Player는 인터넷 음악 및 클라우드를 지원하며, DLNA/UPnP 호환기기와 동작합니다.

1. PC 및 NAS에 저장된 미디어 콘텐츠를 스마트폰, 스마트 TV 및 Networked 오디오 기기로 감상.
2. 인터넷 클라우드 및 인터넷 스트리밍 미디어를 스마트폰, 스마트 TV 및 Networked 오디오 기기로 감상.

- TIDAL and Qobuz are available in mconnect Player:  TIDAL and Qobuz UI is integrated into mconnect Player, and
TIDAL & Qobuz music is sent to DLNA/UPnP compatible audio products.


[Features]
- DLNA/UPnP를 지원하는 서버 및 재생기기와 호환.
- 시장에 보급된 다양한 DLNA/UPnP 기기와의 탁월한 호환성.
- PC, NAS, 클라우드에 저장된 미디어 콘텐츠 및 인터넷 음악을 폰 및 스마트 재생기기로 감상.
- 폰에 저장된 미디어 파일을 스마트 재생기기로 감상.
- 여러 저장 장치에 분산 저장된 파일에 대한 플레이 리스트 관리기능.
- 단순명료하고 직관적인 사용자 인터페이스.
- 음악 트랙 정렬기능, 서버 즐겨찾기 폴더 저장, 마지막 재생기기 기억
- 인터넷 음악 서비스: TIDAL 및 Qobuz가 통합되어 있음.
- 인터넷 클라우드: OneDrive 및 Dropbox가 통합되어 있음.
* DLNA is a trade mark of Digital Living Network Alliance.
* UPnP is a certification mark of the UPnP Forum in the United States and other countries.
* TIDAL is a trademark of ASPIRO AB.
* Qobuz is a trademark of XANDRIE SA.
* OneDrive is a trademark of Microsoft.
* Dropbox is is a trademark of Dropbox Inc.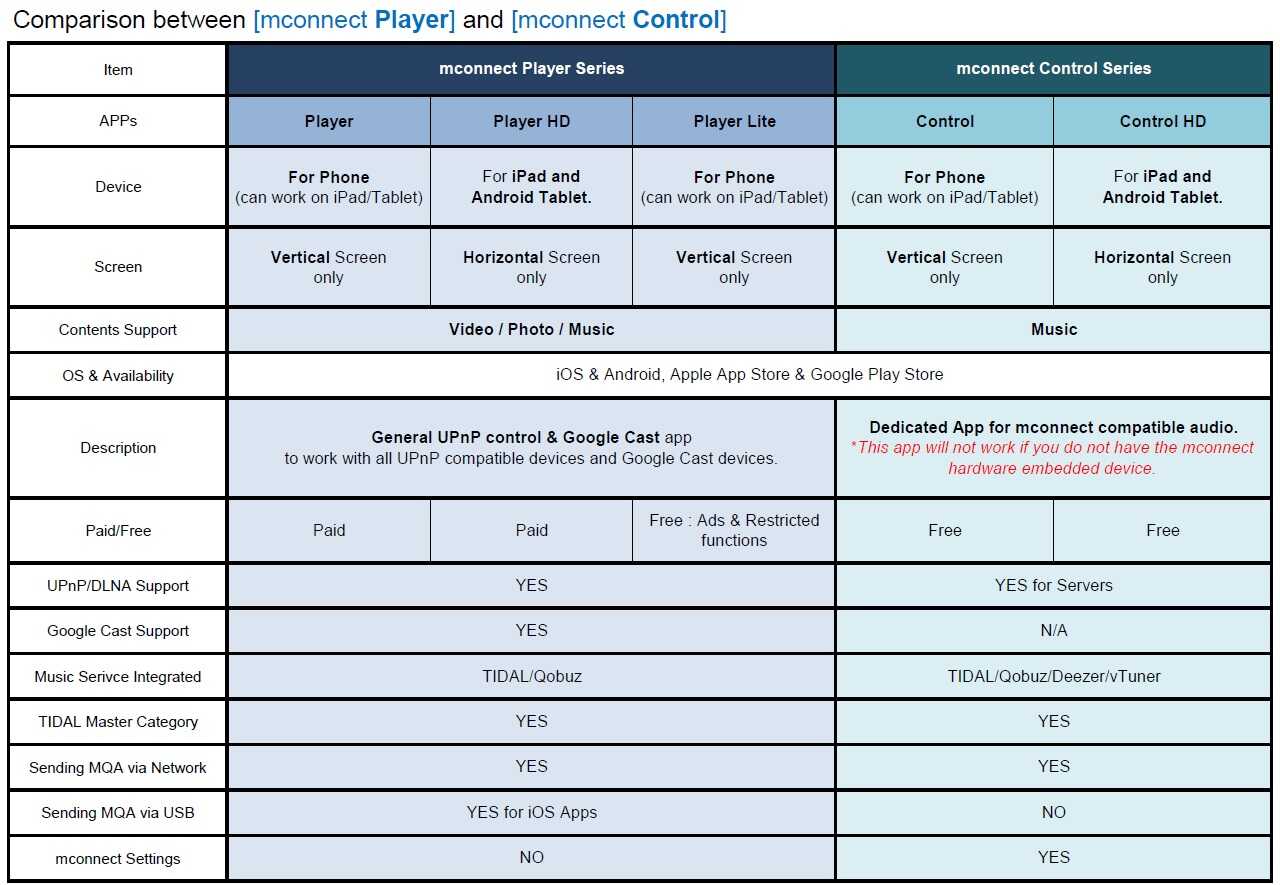 SCREENSHOTS

PLAYER Screen - FUNCTIONAL DESCRIPTIONS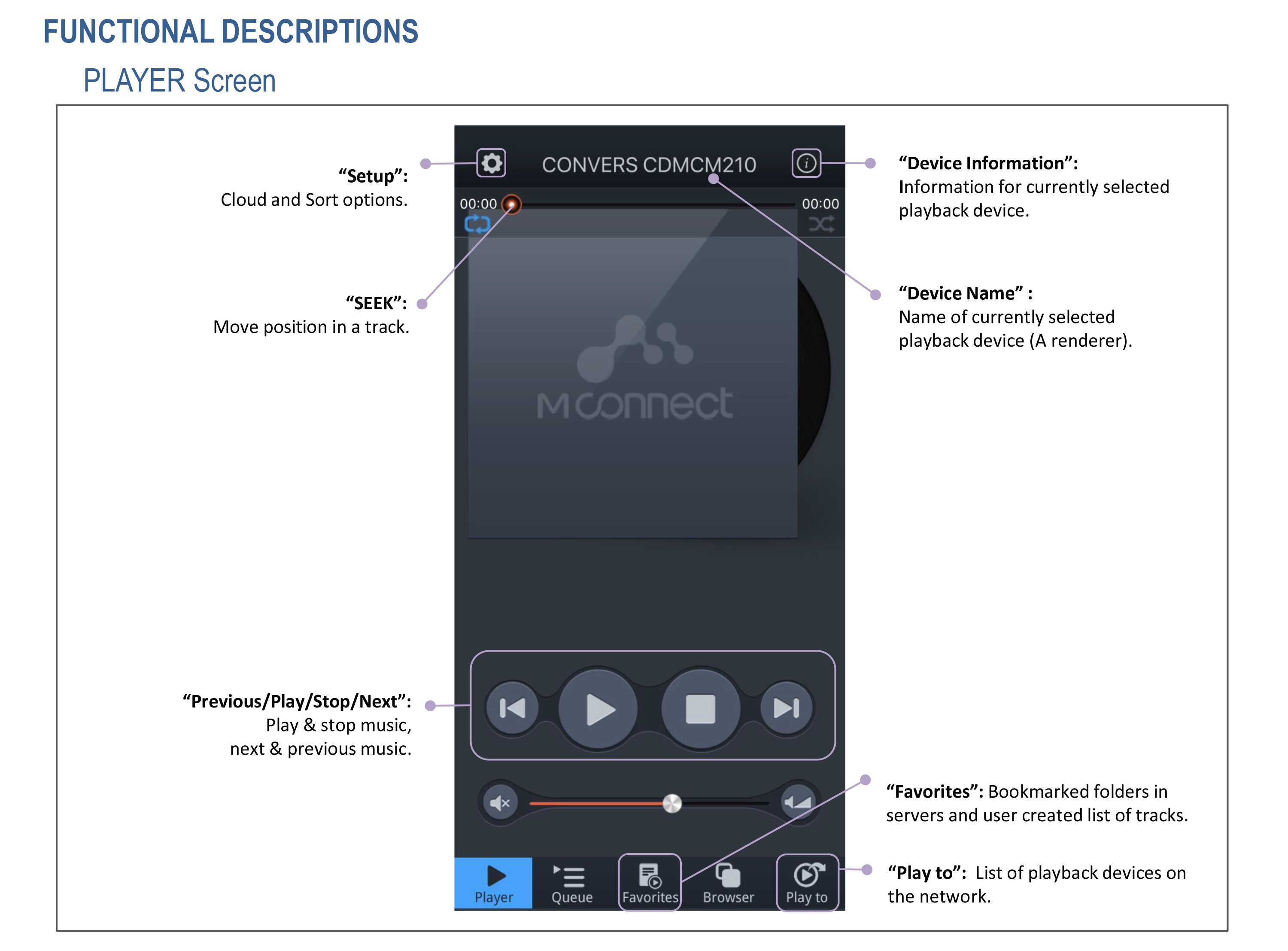 SETUP and DEVICE INFORMATION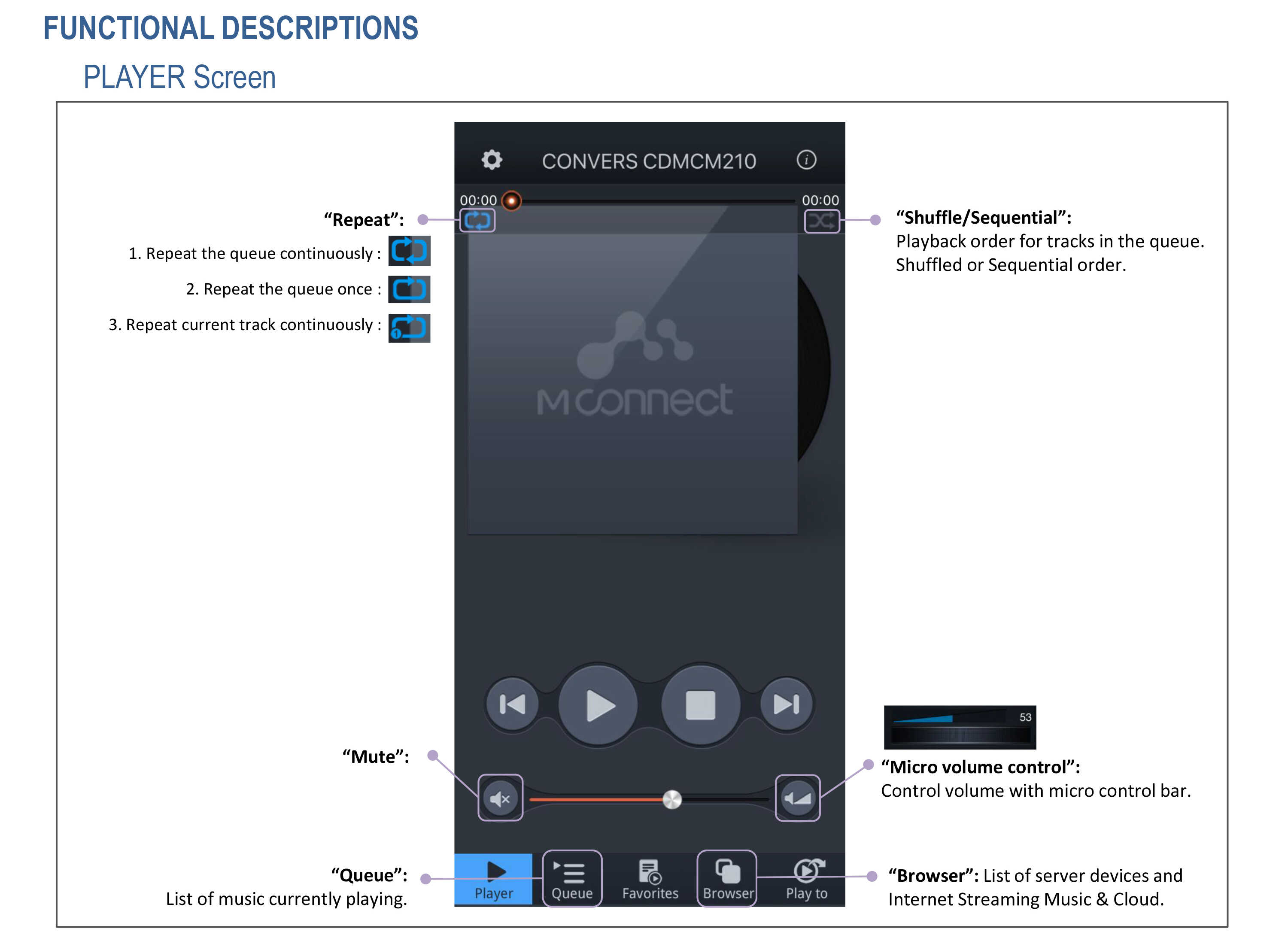 CLOUD SETUP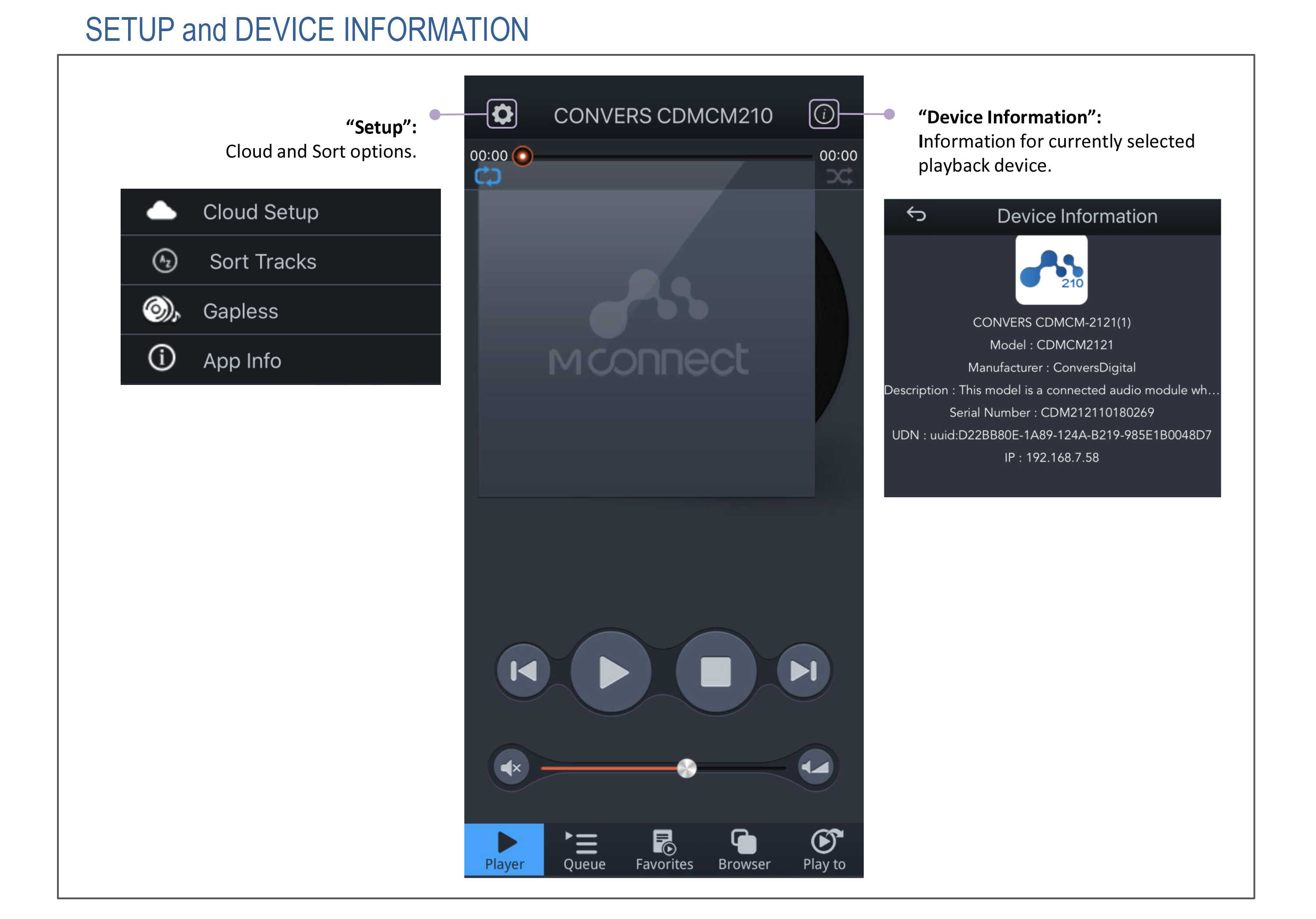 SORT TRACKS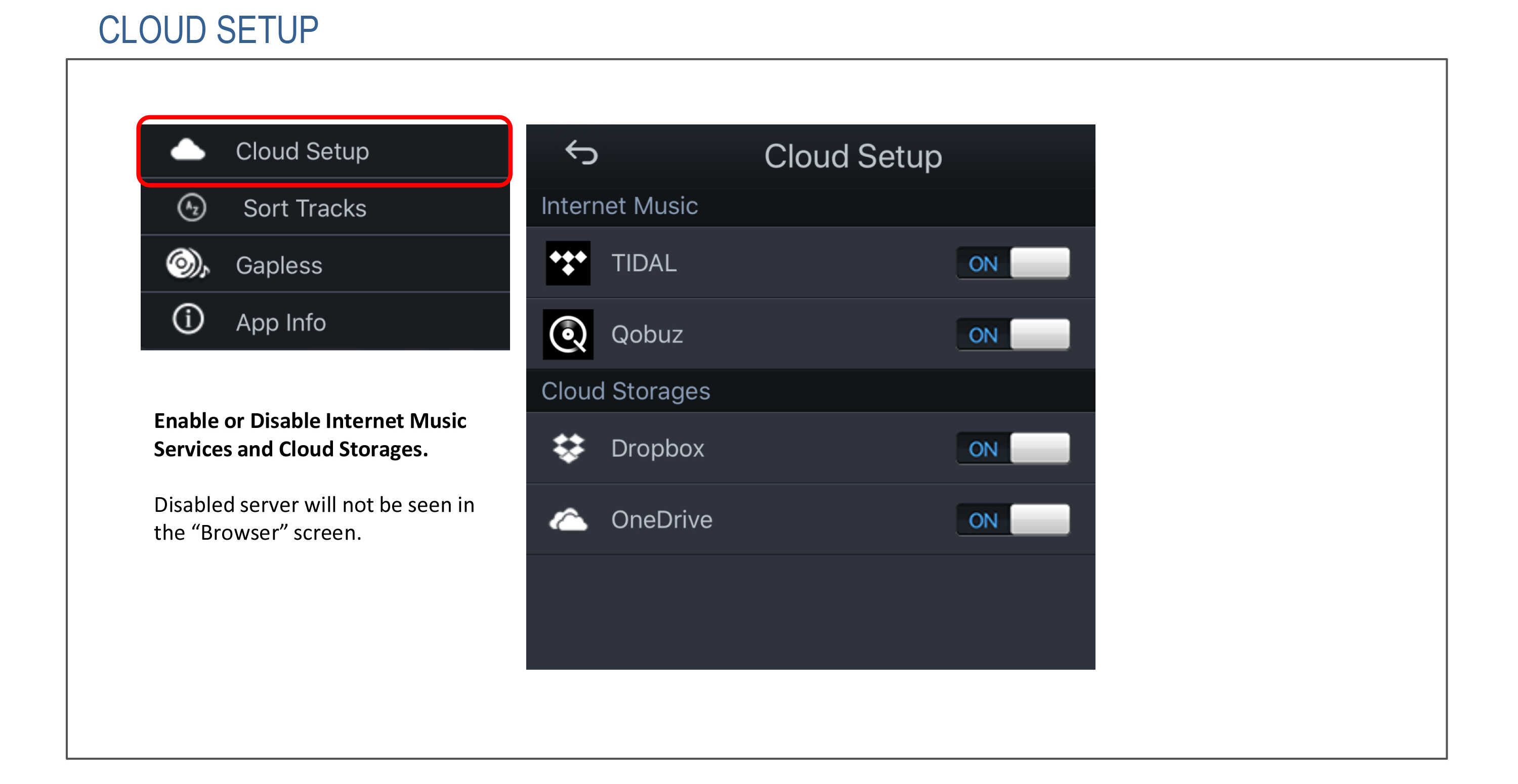 SELECT A PLAYBACK DEVICE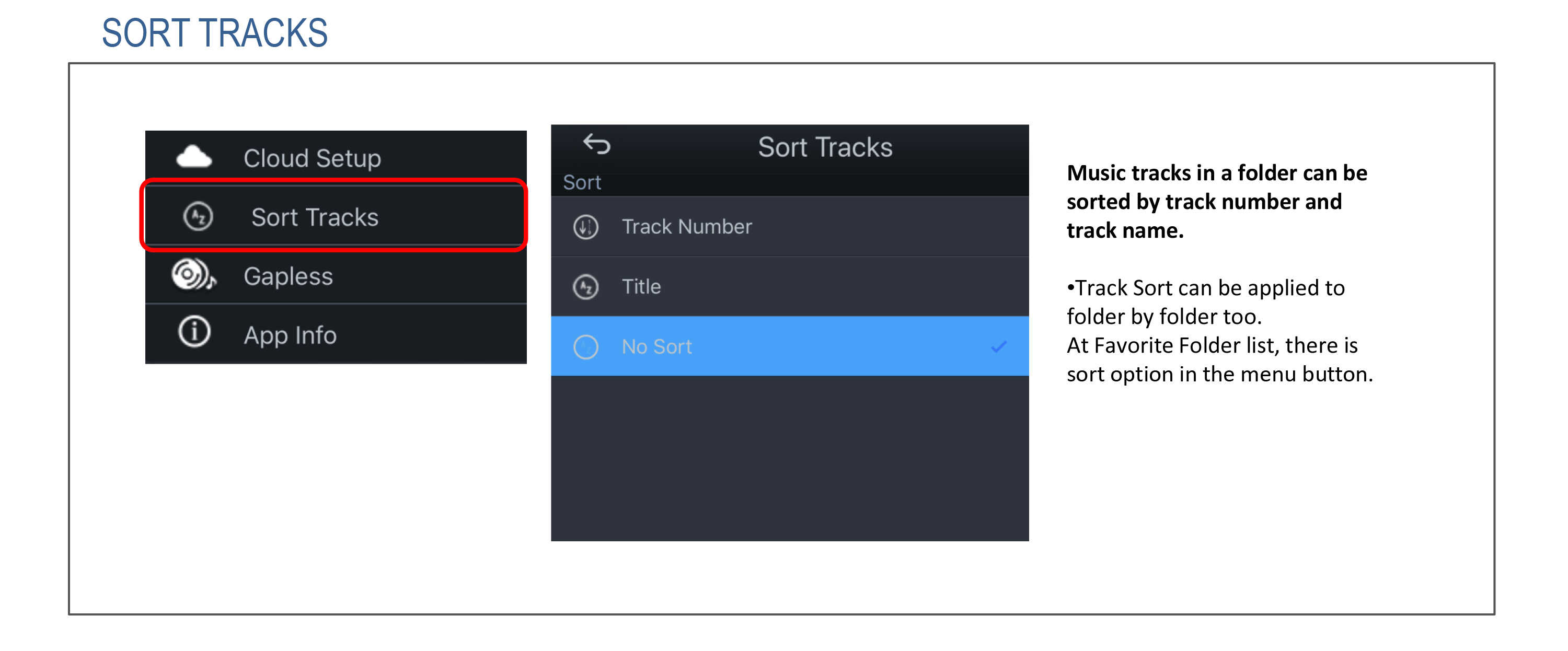 SELECT MEDIA FILES TO PLAY

INTERNET STREAMING MUSIC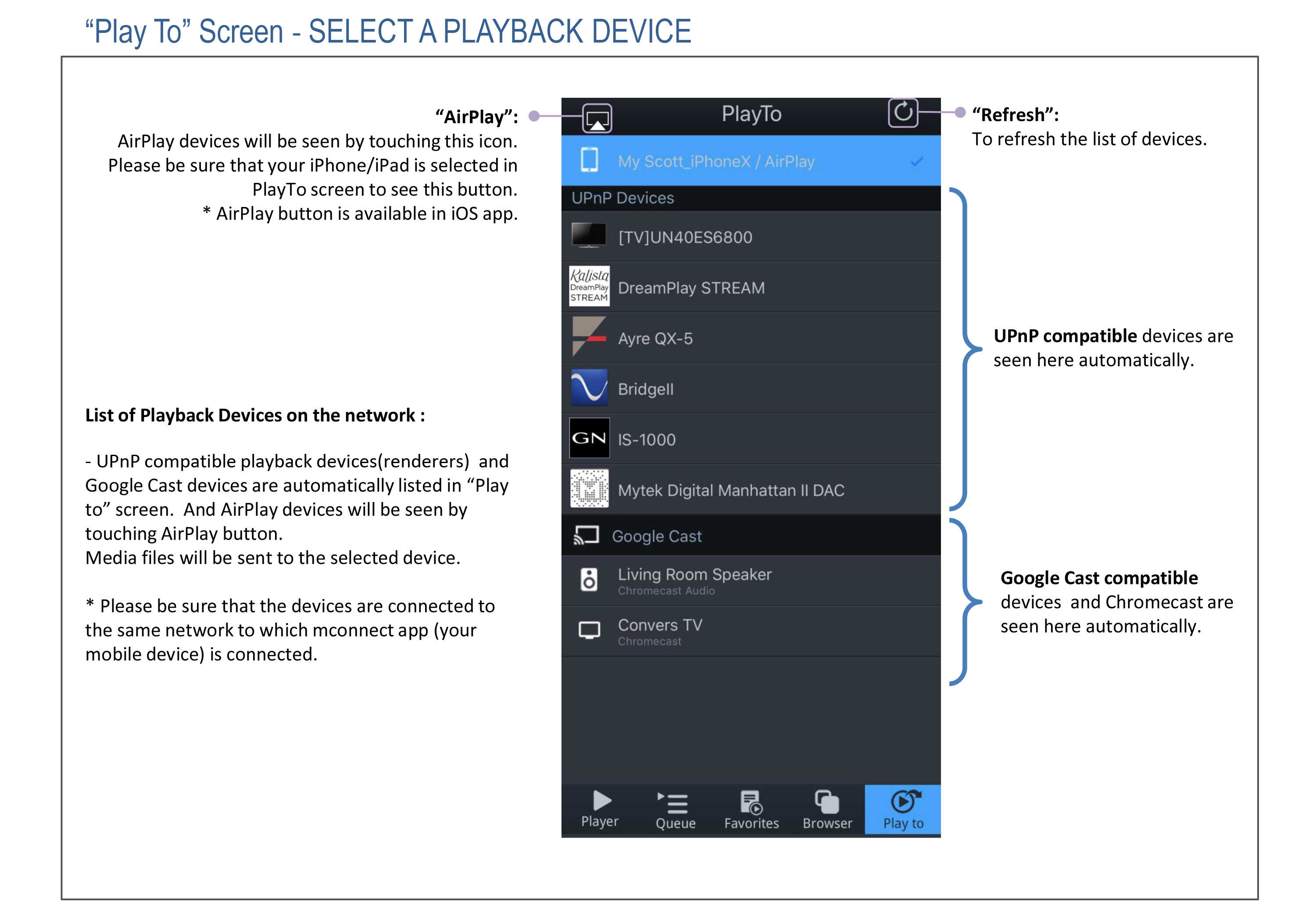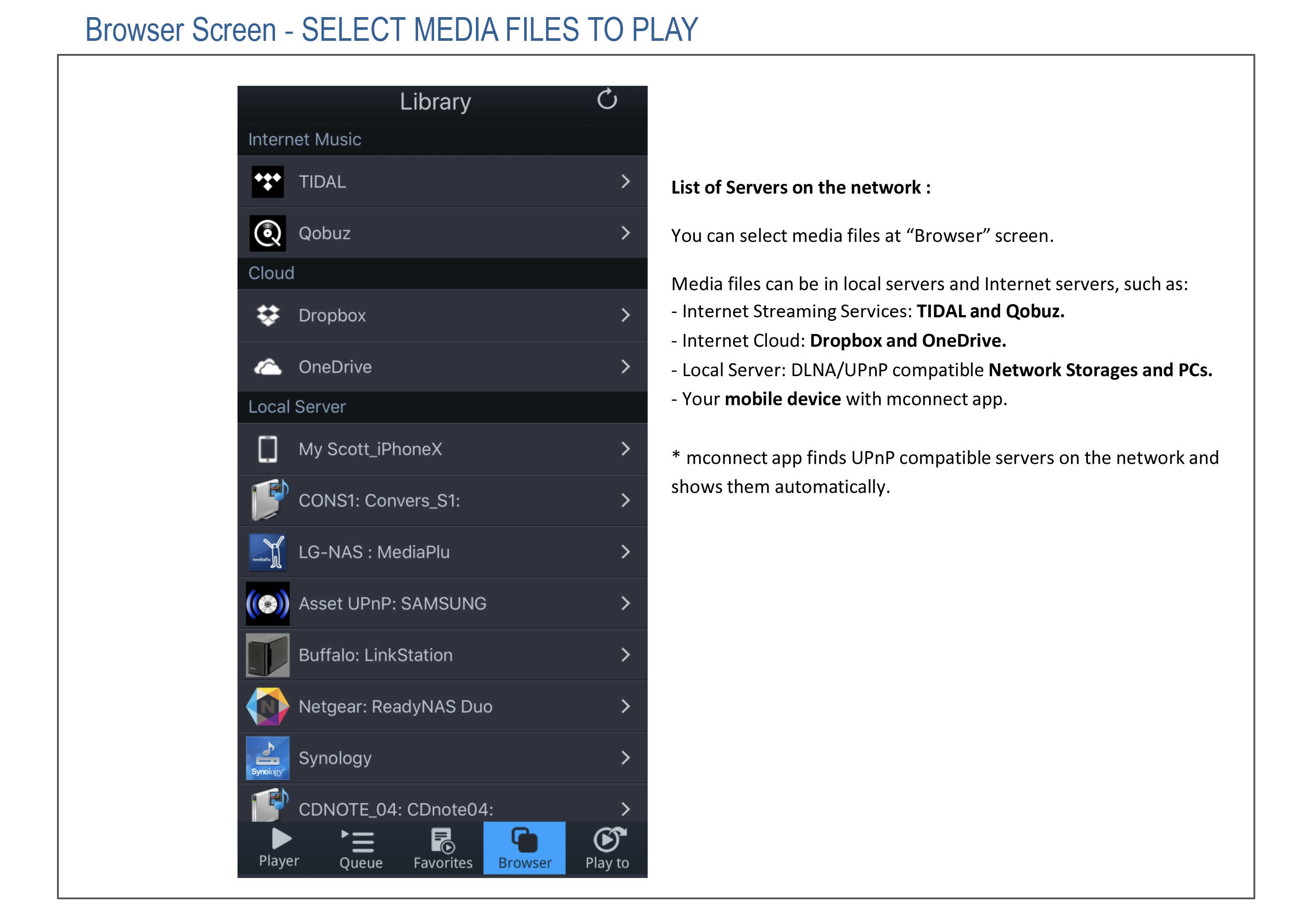 CLOUD and LOCAL SERVERS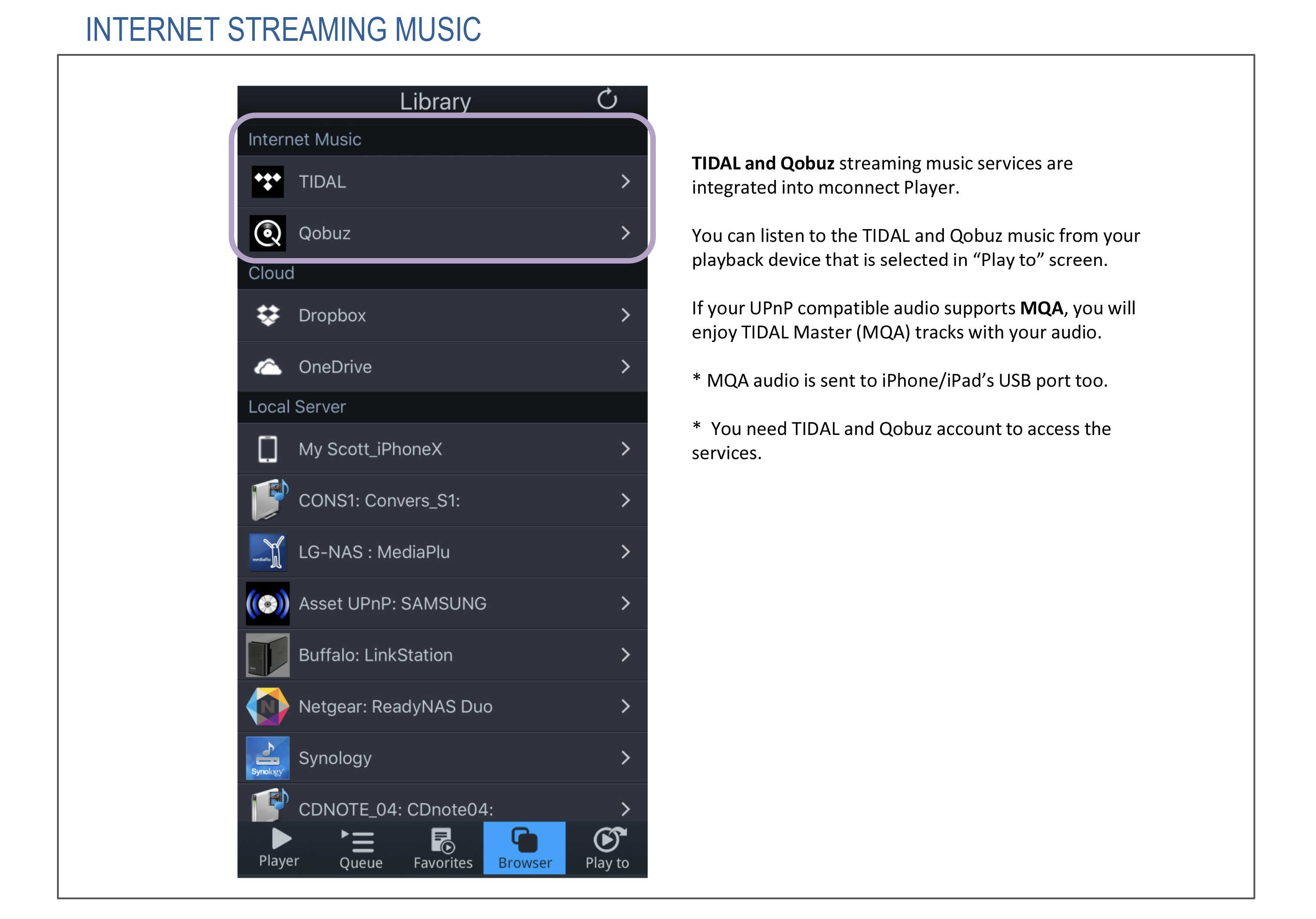 ADD FAVORITE FOLDERS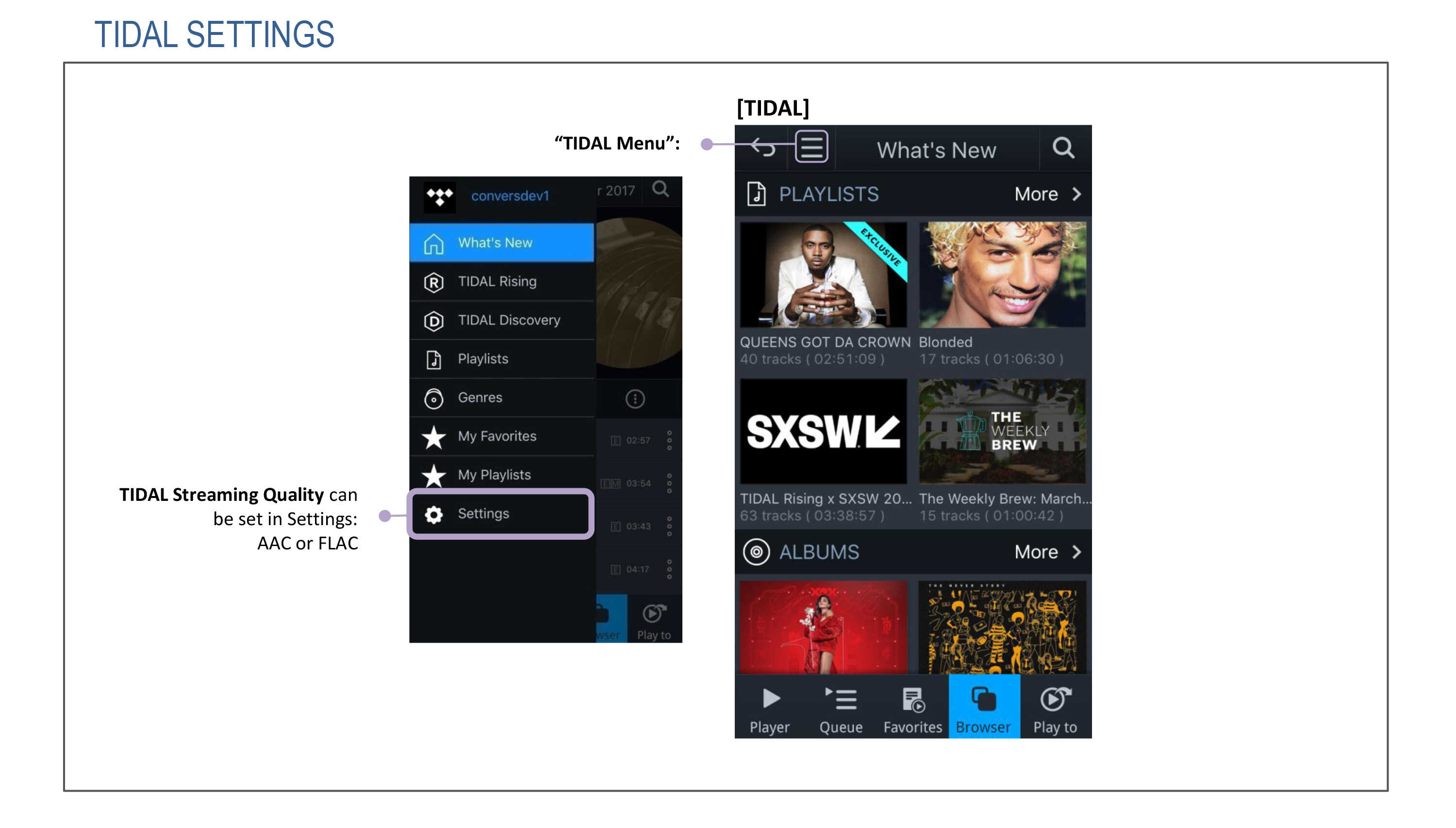 PLAYLIST MANAGEMENT
mconnect Player provides playlist management across servers. Music files stored in different servers can be into playlists.

A Playlist can be created at My Playlist, Browser, Queue, and Favorite Folder screen.