Conversdigital's connected and converged solution enables users to enjoy digital environment without restrictions of locating contents and devices through its collaboration platform and smart mobile user interfaces. Conversdigital provides customers with comprehensive solutions from embedded and application software to integrated platforms which support fast and easy implementation of new product.

To access media contents and control devices anywhere with any device is what users want today, and Conversdigital strategically pursues to provide cornerstone solutions for connected world.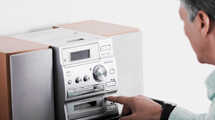 The increasing numbers of electronic devices are being connected to IP network and the audio products cannot be an exception. Network becomes the primary source for media contents and audio products should be capable of playing music from the network, e.g., local servers and Internet music sources.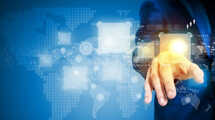 The expansion of connected environment leads emergence of collaborative technologies which enable users to truly enjoy the connected environment. Connected environment is now called as "IoT" (Internet of Things), and consumer electronics & information devices are being requested to have the collaborative function by the market as a standard feature.

Conversdigital provides customers with extensive embedded middleware solution for connectivity and interoperability for Things on the network.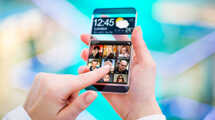 Smart Mobile Applications
Smart mobile device is lying at the core of connected environment with its inborn characteristics of user intimacy. In the connected environment, User Interface needs to be integrated to control multiple devices and to be easy with graphical interfaces, and most importantly, to be with users anytime. Smart mobile devices such as smart phone and tablets are the most suitable single control point for the connected devices.

Conversdigital provides customers with smart mobile application which is the control point of devices on the network.